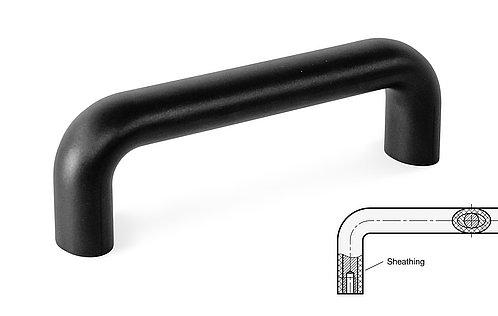 The handles are available in two standard sizes in lengths of up to 11.81 in (300 mm). The core of the handle is either made of stainless steel or aluminum, resulting in high strength and allowing use in corrosive environments. The U-handles come in black as standard, but other colors are available on request.
For more information about custom designs and special sizes, please contact our technical sales department at sales@jwwinco.com and +1-800-877-8351.
Here you can find further information.
Back