---
Plastic with silver ions
Plastics manufactured with silver ions inhibit the establishment and proliferation of bacteria and germs on the surface. The effect is based on a natural principle and remains continuously effective for a long time.
Silver ions (Ag⁺) diffuse from the plastic surface and attach to the cell walls of the microbe. After a short time, the silver ions break through the cell wall of the microbe and destroy the enzyme activity within the cell. The genetic material of the microbe is attacked, preventing further cell division and eventually killing off the germ.
The antibacterial effect of the additive is not reduced by repeated cleaning with soap or solvent. Even at sterilization temperatures of up to 266 °F (130 °C), the effect is not lost.
Powder coating with zinc molybdate
Powder coatings with an additive based on zinc molybdate have a powerful antibacterial effect. The coating mimics the natural acidic protective sheath of human skin. Glands in the skin produce acids that lower the pH and form an acidic protective sheath for the body, rendering pathogens on the skin harmless.
With zinc molybdate, this principle can be recreated by technical means: On the surface of the coating, oxide particles chemically react with moisture in the air to form an acid group, lowering the pH. The resulting oxonium ions (H3O+) destroy the cell walls of the bacteria via protolysis.
This process ensures a constant reduction in microorganisms, preventing their growth and disrupting their ability to establish themselves on the surfaces.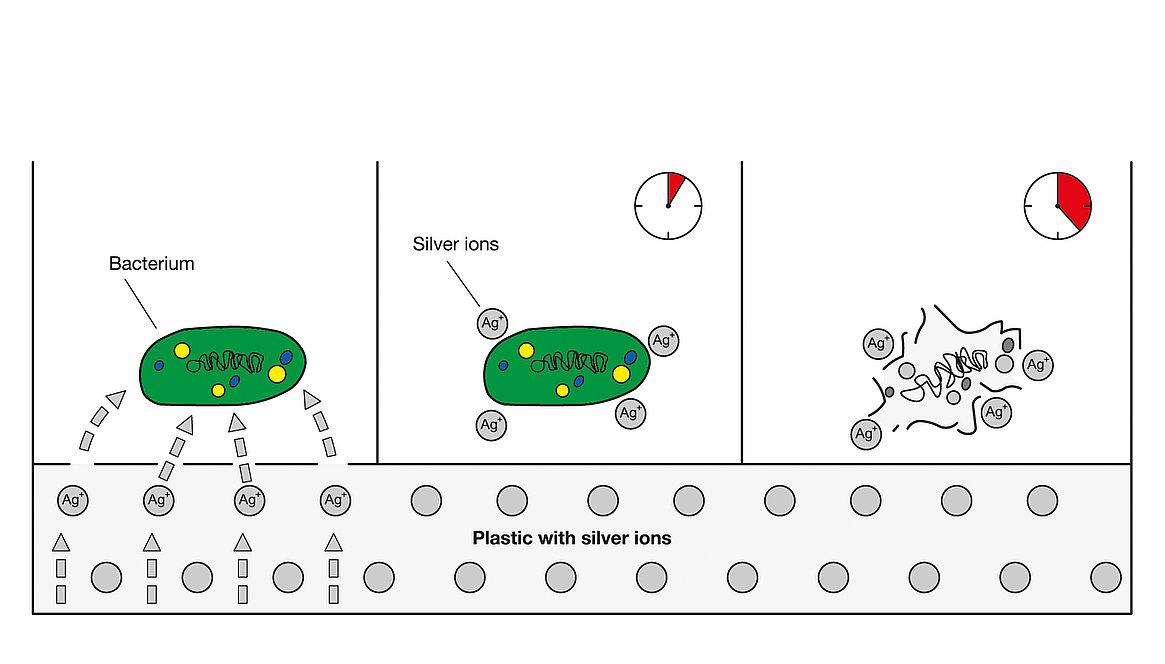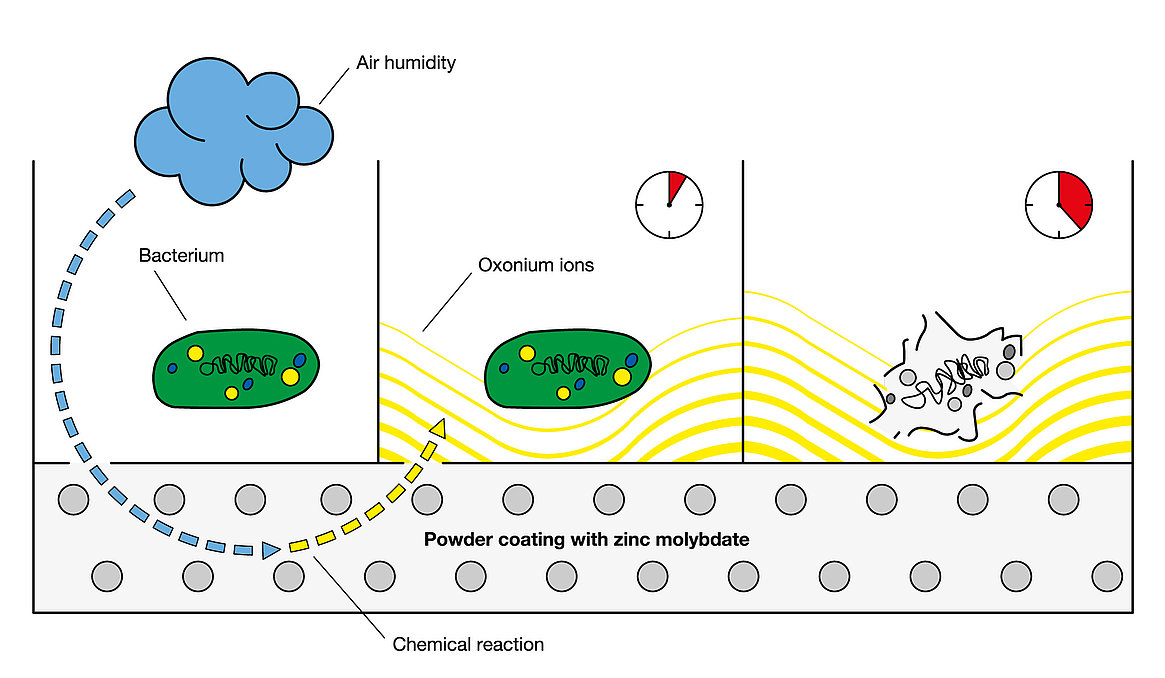 ---
Laboratory Tests
Sanline standard parts have been tested successfully according to ISO 22196:2011-08 "Plastics – Measurement of antibacterial activity on plastics and other non-porous surfaces."
The antibacterial effect was demonstrated on the following test microbes:
The testing and confirmation was performed by the accredited testing laboratory CSI S.p.A.
The testing and confirmation was performed by the accredited testing laboratory Institut Hohenstein.
The active principle demonstrably reduces the growth of bacteria within 24 hours so that contaminated surfaces ultimately have less than 0.2% of the original number of microbes.
---